ROCHING CHAIR - Design Furniture

Die Form dieses Loungemöbels ist alles: Ergonomische Stütze, statische Struktur, ästhetische Form und funktionelle Nutzung. Nach dem Motto >>form complements function<<, beinhaltet diese eine Form alle diese Eigenschaften. Gleichzeitig sind die Parameter Erzeuger des Objekts. The shape itself provides support, ergonomics and usability. For Christoph Fraundorfer, that is the highest amount of simplicity.


- Epoxydharz
- 200 x 60 cm
- wasserfest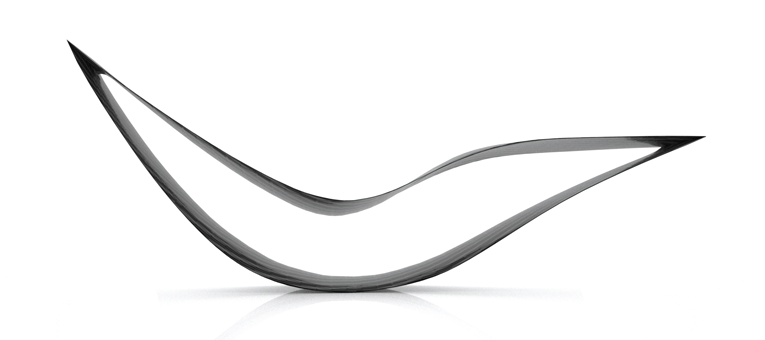 Vision -

Auf der Suche nach etwas außergewöhnlich komfortablem - einer einzigartigen Erfahrung in der Benützung, wurde eine ergonomische Hülle aus Karbon entwickelt. Die Schale ist dabei so dünn, dass sie sich je nach Nutzung verformt und so den Benutzer unterstützt, aber gleichzeitig das Gefühl von Freiheit vermittelt.

I was looking for something that was tremendously comfortable - a unique leisure experience, which will offer a new way of relaxing … an experience of lightness and floating. This is realized by choosing an ergonomic shape - molded out of carbon fiber. This combination enables the user to get a completely new experience of comfort.

Responding to this attributes the shell of the chair supports and covers the user. Like a wing that conveys lightness and the impression of floating. There is no other structure inside the shells. It´s not a chair anymore, it is an extension for the human body. It follows and supports every movement or motion. For example, if you change the position of your hand or your leg the object will change your whole resting position. Only the qualities of this extraordinary material merged with this special geometry made this development possible.